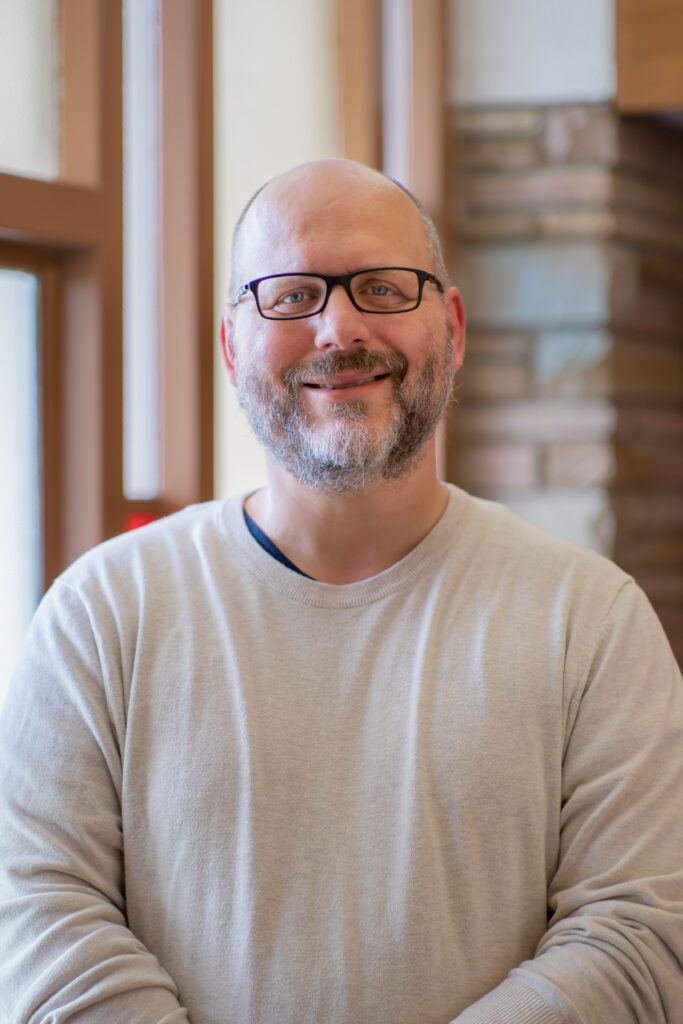 SENIOR PASTOR – Rev. Joel Plisek
Pastor Joel grew up in the church, as a pastor's kid he lived in three different states where his father served in ministry (Minnesota, North Dakota and Nebraska). Joel has been around the church all of his life, but it wasn't until April 2004 that his life was truly changed. In Bayard, Nebraska Joel attended the Walk to Emmaus that he sensed God's call on his life. The speakers spoke very clearly, explained the Gospel, and how to start a relationship with Christ. Being a pastor's son, his father talked often about grace, but he was stubborn. He had a lot of head knowledge, but it was at the walk that his Jesus became real. Joel repented of his sins, opened his life to God's lead, and in turn, God opened the door for him to enter ministry. In 2004, Joel attended Sioux Falls Seminary in South Dakota and graduated in 2008 with a Master's of Divinity degree. Joel was Ordained Elder in the Great Plains UMC in 2016.
Joel's ministry began in 2004 when he was appointed Student Pastorate of the Chambers and Amelia United Methodist churches in Nebraska. From there he served the following churches in Nebraska as a Senior Pastor, the First United Methodist Church of Louisville, the ALL Parish of Ansley, Loup City and Litchfield United Methodist Church, and the First United Methodist Church of Gothenburg before being appointed as Associate Pastor of the First United Methodist Church of Garden City in August 2017. Joel also served as a chaplain in the Navy Reserves from 2009-2012.
Joel very much enjoys pastoral care such as visiting shut-ins, going to nursing homes and conducting hospital visits. Joel and his wife, Mary, have been married since 1999 and have two sons, Gabriel and Christopher.