---
Current Job Openings
Part-time Administrative Assistant – We are looking for a ministry-oriented candidate with proven administrative, computer/technology, organizational and interpersonal skills to fill the position of part-time Administrative Assistant. The successful candidate will work closely with the Senior Pastor and be a valuable member of the church staff. We are looking for a dynamic and passionate follower of Jesus Christ who loves to work with people and families of various backgrounds. Click here for more information.
---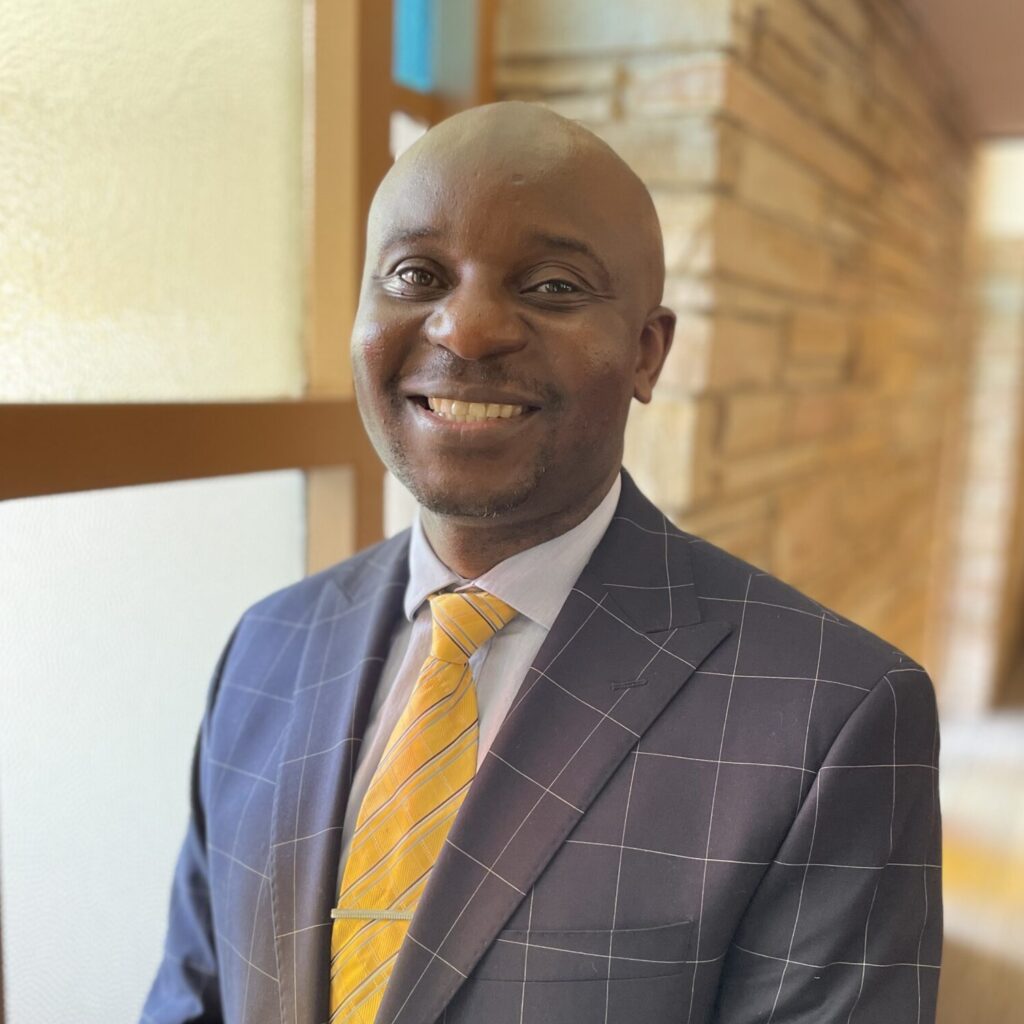 SENIOR PASTOR – Rev. Dr. Kalaba Chali
Pastor Chali is an ordained United Methodist clergy who comes to Pleasant Valley UMC after serving for seven and half years as a Great Plains Conference staff with Congregational Excellence Department, supporting churches and leaders to fulfill their mission of making disciples and transforming the world.
Pastor Chali has served and started new ministries within several congregations of various sizes, each with their unique missional contexts in Dallas, TX, Mapaville, MO and in the St. Louis Metroplex, MO. Pastor Chali brings a unique level of cross-cultural competency to relationship building. He is a passionate preacher and teacher with upmost respect and compassion for all of God's people.
Pastor Chali is married to Rev. Jill Sander-Chali, who serves as Senior Pastor at College Hill UMC. They have a daughter named Mapalo (meaning blessings in Bemba, a Zambian language). Pastor Chali enjoys meeting new, diverse people and hearing their sacred stories. He loves singing, reading, writing, traveling, and cooking.